Coach Mike
I love bowling! It truly is the hardest hand eye coordination game in the world. Bowling has an invisible obstacle that no other game has to offer: the oil pattern on the lanes. You have to use your bowling ball as a tool to navigate the pattern in order to be successful.
I have been bowling since I was 4 years old. Obviously, as a young kid I had no idea what oil was and just wanted to knock the pins over. I started bowling more competitively in high school. My mother found this monthly scratch youth tournament called Florida Youth Scratch Bowlers Tour (FYSBT) also know as "Loschetters" after the tournament directors, Mr. and Mrs Loschetter. For a youth tournament, this rivaled many adult tournaments. Once a month, we traveled all over Central Florida, from the east coast to the west coast and everywhere in between, to compete. It was a two-day tournament starting on Saturday with 10 games of qualifying. The top 16 finishers moved on to another 12 games of head-to-head match play on Sunday. If you made the top five after 22 games of bowling, you got to bowl a T.V. style roll off (5th vs 4th, winner of that match vs 3rd, etc.). Hands down, these competitions are still some of the most difficult and grueling tournaments that I've ever bowled. They helped make the bowler that I am today.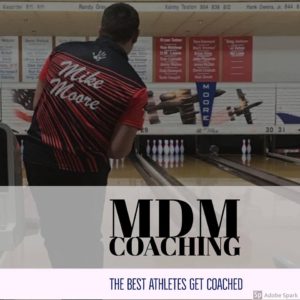 Ready to get started?
Schedule an appointment through our Facebook page or via email